The time has finally arrived! Thursday May 11, 2017 is the day that Thunder Bay finally got adventure worthy weather! To start off the adventure season, I made my way over to Silver Falls, about a 45 minute drive North West of Thunder Bay, ON. Oddly enough, this adventure wasn't on my original list (but it's on there now and it feels damn good to cross it off!). That just goes to show you how plans change.
You might be asking how I came across this gem of a spot? Well… I'm here to tell you and give you some tips to having a good hike up at Silver Falls!
I found Silver Falls through an Instagram post a few days ago and it looked beautiful! So like anyone would do, I added the destination to the list. It turns out Silver Falls is actually a Provincial Park and very easy to get to.
You travel up Dawson Rd. and turn right onto Silver Falls and follow that road until either the Ontario Power Plant (which is where the hiking trail is) or until the end of the road where there is a camping ground (you can guess what else has been added to the list). A more detailed description will be attached here.
In terms of the hike it's fairly easy! The hardest part for me was walking up the road where the path divides because I was baking in the sun, without a water bottle and the road is fairly steep! Although, as soon as you get on the path again it feels good. A few things I recommend if you're going on this hike: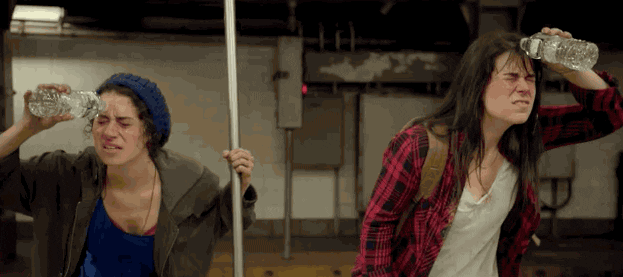 Bring a backpack! This is important because you have to carry all your stuff.

A journal is a must! I stopped at a few places to write and observe. The hike and path reminded me a lot of a hike I went on in Arizona and I drew inspiration from it (tune in next week… maybe sooner).

Water bottle… you gotta stay hydrated kids! (In other words: Do as I say not as I do! I'm writing this blog to help you on your adventures.)

Extra socks because it's a pretty muddy trail (especially this time of the year because the snow is just melting). My socks and shoes were black after this hike! 

They got a lot worse…

When it's actually summer time the river is pretty clean and calm in many places… that means great for swimming! I suggest bring some swim gear (or don't, skinny dipping might be your thing).

A camera or GoPro is a must! Although, try to remember to live in the moment and take in your surroundings. Don't try to focus on that perfect shot, all you'll be doing is hiding behind technology. Go out and explore nature!
I took the hike on my own. I needed a day of personal reflection, where I focused on myself. I found that on the drive out there my mind was wondering, thinking about nonsense. The hike offered me a lot of time to reflect on all my relationships in life, my school year, my job situation, my future and so much more. As soon as I got to the falls I was at easy. There's something about a body of water that just takes over me and makes me feel at home (that's one reason why I tattooed Poseidon's symbol on my wrist). I was able to write in my journal, observe nature and my favourite: listen to the roar of the rapids and falls. On the drive back I was calm, cool, collected. I didn't have thoughts running in and out of my head, I was at easy.

This hike is perfect if you need a day trip for yourself and focus on you! Just make sure someone knows where you are and when you should be returning because you could get lost and there isn't cell coverage out there. I do suggest going with friends during the summer months! It's a smooth drive out there, great hike and a fun place to chill by the water and swim a bit. Really, this path works for both introverts and extraverts. Also, if you want to swim but don't want to hike, the Silver Falls Provincial Park campgrounds has a nice beach area that you just drive up to.
If I had to grade this experience, I'd give it an A.
Happy adventuring!
Check out other adventures I'll be taking or get to them before me in the About section!